SUSAN FANG AW20 AIR·ATLAS

is inspired by Susan's continuous dreams of flying since childhood, soaring over scenery that do not exist in this world. It is a world where the being is free and the self becomes one with nature, floating as air and breathing as water. These impossible desires are experienced within the dream, recreated through the season's surreal designs.
The signature 'Air-embroidery' continues from last season, developing into a dreamy mixture of feathers wrapped within layers of transparent fabric to give the illusion of watercolour roses.
For AW20 SUSAN FANG has collaborated with photographer Cheuklun Lo. For the still life, Lo orchestrated ghosts of flowers with Susan's signature bubble accessories, padded garments and layered organza dresses into a surreal image that was created through skilled use of lighting and reflections rather than digital post production. Through technical use of the camera and light, Lo created a mirage invisible to the eye but captured through the camera lens. Lo was able to create abstract representations of the products to reveal their soul, creating life from the product.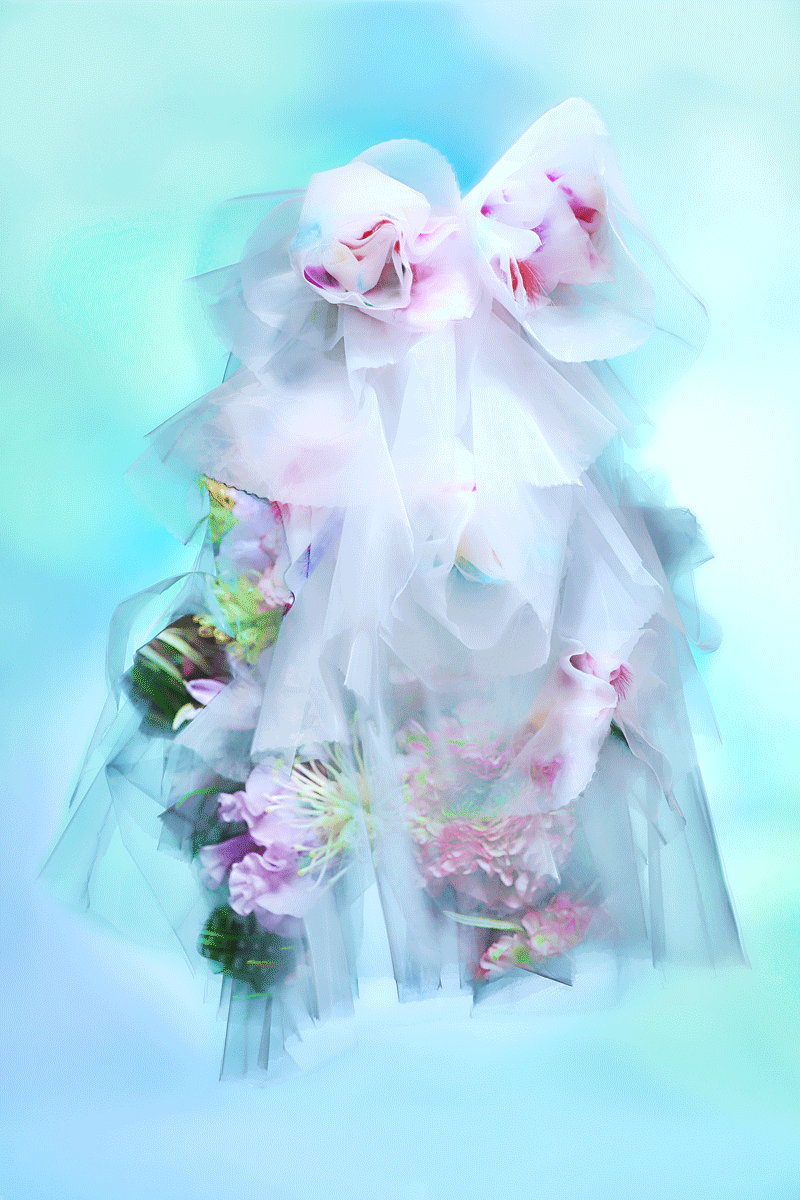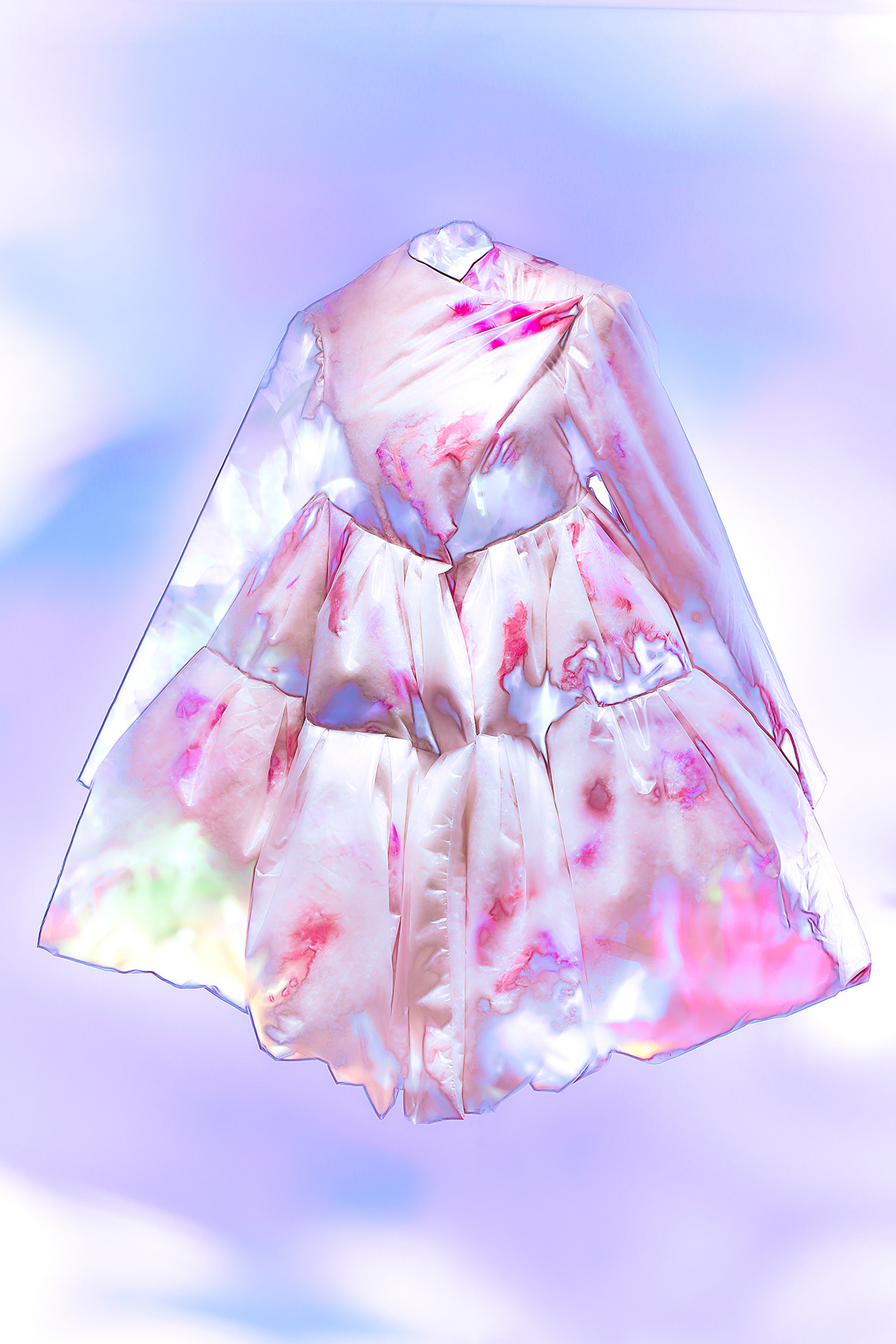 Art Direction & Styling : Foggy Ma
Creative & Photography: CHEUKLUN LO | 老焯麟 
Flower Art: bloom bloom FLEUR
Produced by Becky Mei @STUFF
Photography Assistants: Asam & Nan